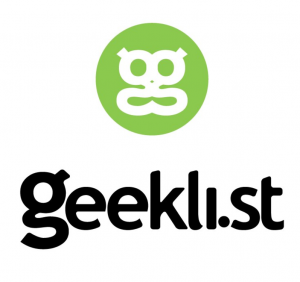 WP Geekli.st Links Reader is a WordPress PlugIn that include a widget to get the last shared links for your Geekli.st Account. To activate your widget you can either install it automatically from the WordPress admin, or do it manually: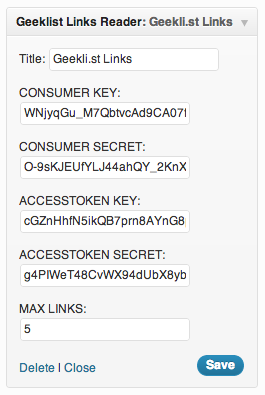 1. Unzip the archive and put the 'wp-geeklist-links-reader' folder into your plugins folder (/wp-content/plugins/).
2. Activate the plugin from the Plugins menu.
3. Then go to the Appearance->Widgets section and drag and drop in the selected area.
4. Enter your API credentials. You can get by creating a Geekli.st App in http://geekli.st/applications
And here is the result…